Welcome to Christy Crouch, Longtown and District WI who is our new Climate Ambassador for the Herefordshire Federation.
No Mow May
Did you know that your lawn might be the saviour of bees, butterflies and other pollinators this year?
Far from being made of a few grasses, your lawn may be home to some beautiful and nectar-rich native flowers that never get to see the sun. In fact, it may have enough flowers to feed ten times the bees and butterflies your garden currently supports.
May is your chance to find out.
The conservation charity Plantlife will be running No Mow May again this year. They've identified a huge variety of flowers potentially hidden in our lawns which some simple changes in mowing can allow to flower and dramatically increase food and habitat for our native pollinators.
For the month of May, might you be tempted to leave your mower in the shed and grab your magnifying glass to find out what treasures call your lawn home?
If letting your whole lawn go wild is a step too far, can you find a small patch that can be left to its own devices for a while? You would be amazed at what you will find, even in a tiny area. And if you're worried about it looking untidy, mowing around the edges, or mowing paths through will make it look as though it's intended, rather than neglected.
Now that we're allowed to have friends and family in our gardens, your new look lawn will make a great talking point - with so little going on these days, topics of conversation can be hard to find - here's one ready made! And a great entertainment source for kids!
Our pollinators need our help and our gardens can become havens for them – rich in food and habitat. A few simple changes are all that's needed and No Mow May is a great way to start.
For more information, check out Plantlife's website, but I for one, would be really interested to hear what you find - please feel free to message me on longtowncurlews@gmail.com, particularly if you find something you don't recognise.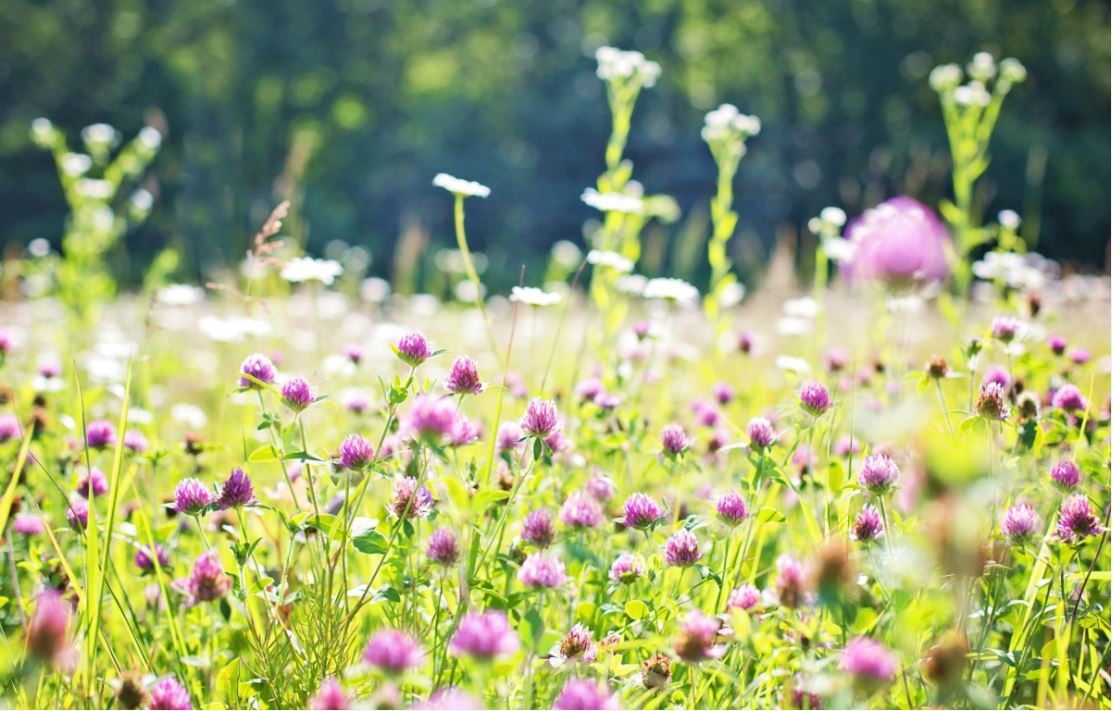 15.4.21
"I wonder how many of you are aware of this amazing group, essentially run by one man with the help of other volunteers, who are recycling stuff we would normally throw away and in doing so raising money for local charities. They collect all sorts - a complete list will follow shortly - but in these Covid times, you need to keep an eye on which days particular items are being requested to be brought."
Please feel free to spread the word amongst your friends who may not be on Facebook.
2.4.21
"What could be nicer than taking 10 minutes out of your day to sit and watch the insects visiting flowers, either in your garden or out and about. Please sign up to this if you fancy giving it a go - the information the project will provide is going to be really useful to find out how we're doing in the battle to save our insects"
Christy Crouch, Climate Ambassador
28.3.21
For those of us old enough to be drawing a pension, making that pension sustainable can be many times more powerful at cutting your carbon footprint than giving up flying and becoming a vegan combined.
By clicking on this link you can find your pension provider and send them a quick message asking them to commit to net zero emissions. It's one of the most powerful things you can do to protect the planet.
It will literally take you a couple of minutes. Thank you."
https://makemymoneymatter.co.uk/net-zero/
3.3.21
Dear ladies of Herefordshire
Climate change is an inescapable fact. Whether we know what it is or why it's happening or not, we
have all experienced it – although you might not realise it – flooding; drought; stronger winds; more
storms; rain when we don't expect it, no rain when we do – it's all part of a shifting pattern. But
hand in hand with that goes biodiversity loss – alarmingly, we've lost 50 million birds since the
1950s, over 70% of our insects, 97% of our wildflower meadows, and many species are in trouble,
some on the edge of extinction. I'm not saying the two are connected, just that they both urgently
need addressing.
We are continually bombarded with information from all sides and it can seem very overwhelming –
what can we, as individuals, actually do? Well, I believe there are many, many things we can do
ourselves – little things that may not seem much on their own, but which together can add up to a
great deal. So, I think my role as Climate Ambassador is to help and encourage anyone willing to
give it a go, to do those little things.
To that end, our first event will be an online Zoom session with Michelle James of Severn Waste Management to give us first
hand information about what we can and can't put in our green bins.
She will be happy to answer any questions you may have - I, for one, discovered only the other day that I could have been
putting something into the recycling that I've been throwing in the rubbish
for the last five years!!!
So please do come along if you can – I'm sure we can all learn something from it.